SERVING YOU
FOR SEVERING US
SERVING YOU
FOR SEVERING US
No matter what branch you served in or when you served, you decided that giving back to your country and making that sacrifice was more important than yourself and your needs. We understand and we get it and that is why we would like to say thank you in our own little way. We are devoted to providing premium, affordable website designs for the most amazing, hard-working people on this planet — VETERANS.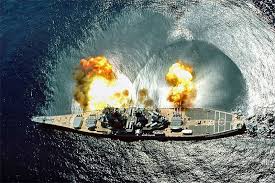 Whether it's military-themed, service, or any other industry, we will ensure that you are 100% happy with the final outcome of your website. You will be proud to display and show your customers the work and products you have to offer them when they use your company.
What Our Veteran Customers Are Saying...
Mike has assisted us with all types of projects ranging from SEO questions to Google concerns, and even building a website. He's always amazing to work with, and the site he built me is fantastic! Very happy customer here.
469 Design took our vision and made it happen. Honest, trustworthy, and efficient. Veteran owned and operated. Look no further for your Web Design needs
MIke Adams and 469 Design are TOP SHELF! We have worked with multiple other website design companies in the past and NONE were as helpful and accommodating as 469 Designs. We were able to work with Mike, virtually and in real-time, to make changes and updates to our website. 469 Design was responsive to our requests, often within 30 minutes of an email we were on the phone to discuss our requirements and then within the hour our website was updated. Thank you Mike for the tremendous job you did on our site!

We build custom websites with some really cool stuff.
4·6·9 Design loves working with veterans because of the work ethic and standards that we possess. We also enjoy the straight forward, no BS speaking  and always getting the job done above standards and meeting and exceeding all  expectations.
We understand that you are a hardworking small business owner, probably with modest online marketing resources. But you understand the importance of a professionally built website that is going to represent you and your mission.
Like you, we care about excellence and making sure that we not only build you an awesome site, but we also want to become a trustworthy, and experienced advocate to lead you through the complex online world to survive and thrive among competitors in your industry's marketing arena.
By understanding your online needs, we are able to uncover the potential of your local or online-only success with powerful, effective web design and digital services at a fair and affordable price.
Here are just a few of our fellow veteran websites
that even

.
can appreciate.